We currently use a variety of curriculum carefully crafted to fulfill a higher level of academics that will prepare our students for High School and beyond. Our main resources come from Ontario Curriculum, ACSI, Purposeful Design Publications and Answers in Genesis (Science) all being taught in a Christian perspective.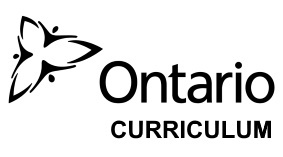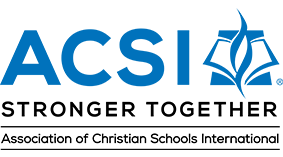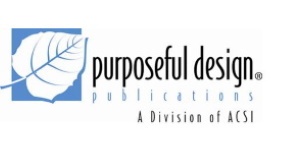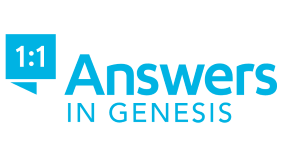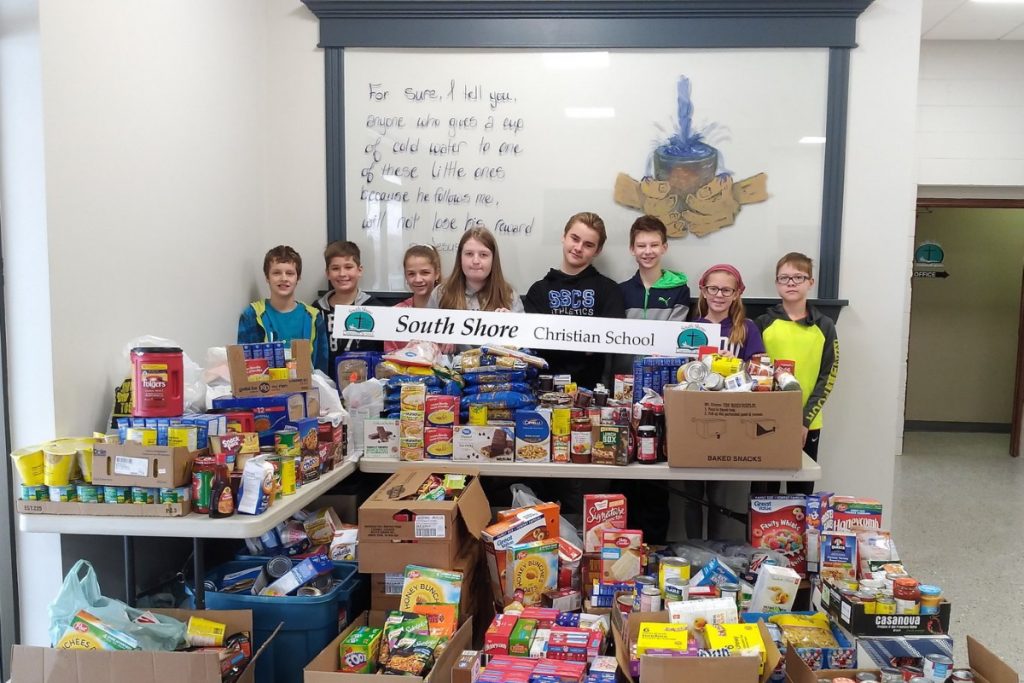 Every term our students participate in service projects which impact our community for Jesus Christ through acts of Christian service. These projects are designed to help our students become more missions centered and to demonstrate God's love in a practical way.
South Shore strives to demonstrate that there are ways to shine the light of Jesus in the world (or at least our little corner).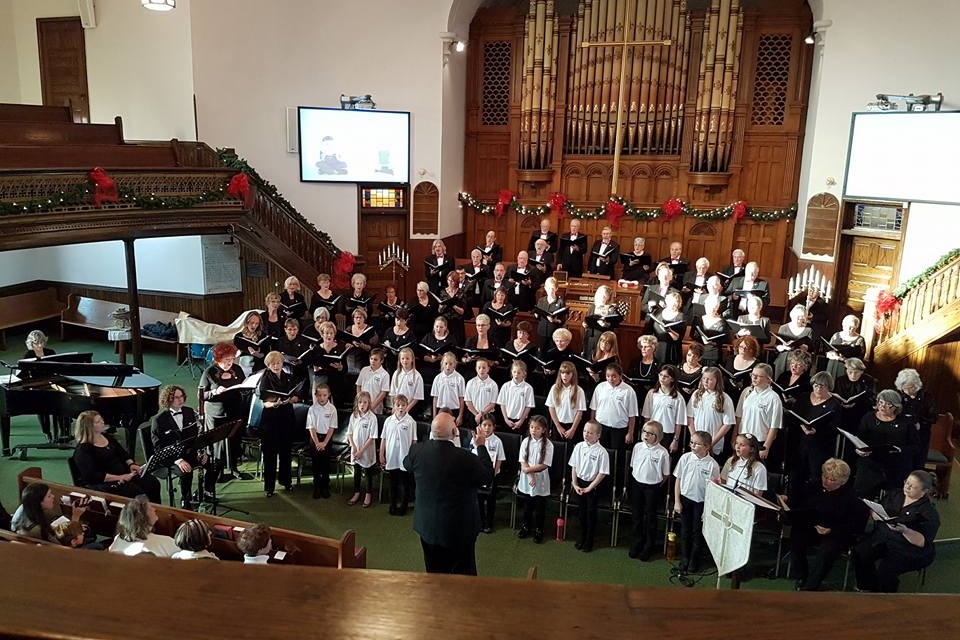 God is being glorified at South Shore through instrumental and vocal music, drama and dance. South Shore has a primary choir (JK-Gr 4), and a voluntary Gr 3-8. Student worship teams lead our worship on many days adding choreography to our worship songs.
All these groups use their various talents to present Jesus at school, at local churches, nursing and retirement homes in the local area.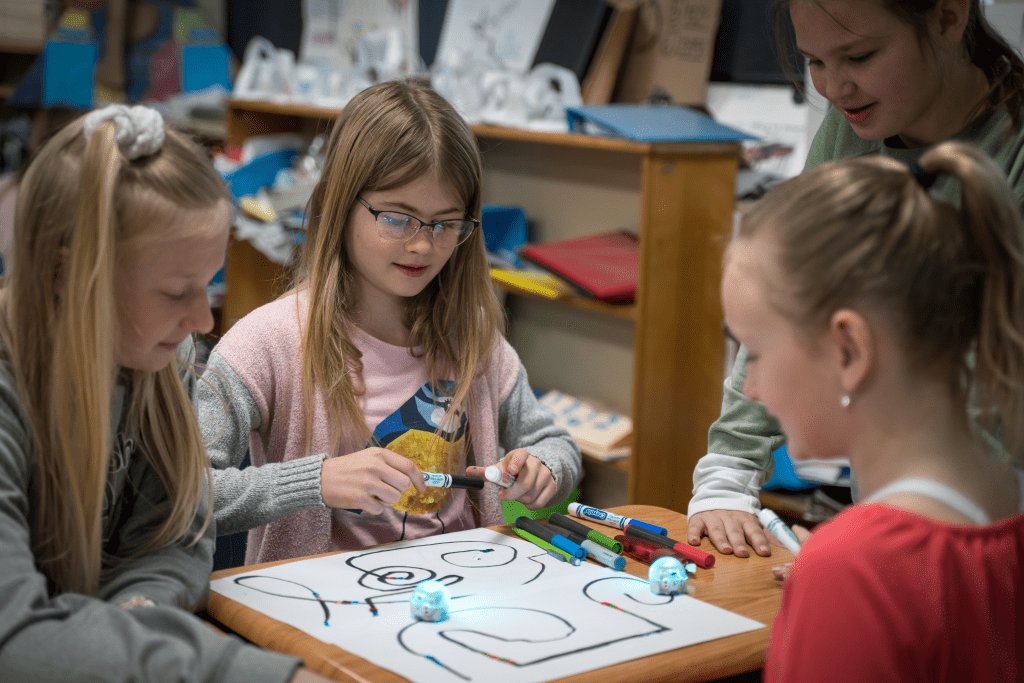 S.T.E.(A).M – Is another exciting program we offer that uses an educational approach to learning that uses Science, Technology, Engineering, the Arts and Mathematics as access points for guiding student inquiry, dialogue, and critical thinking. This includes our Computer and Robotics programs.
Our school competes with local private schools and homeschooling organizations in the Windsor-Essex –Chatham area. We offer Cross-Country, Soccer, Basketball, Floor Hockey, Volleyball, Baseball and Track & Field.
At South Shore, our doors open at 8:30 a.m., where you are greeted with a warm welcome! Students proceed to class and prepare for the day while many parents and younger siblings congregate in the chapel area.
Our school day begins in Chapel with morning announcements, Bible stories and verses, music and prayer. Parents, grandparents and babies are our daily guests as we worship together! In class, Christian values are emphasized throughout the day as we teach students how to love and care for one another, using Jesus as our example. Bible class is taught daily to all grades – our focus is to honour God in all we do!
After Chapel, our academic day begins; we use the Ontario curriculum and ACSI resources. The objective of our instructional program is to prepare students for secondary education and beyond. We are also on the balanced school day, where there are three 100 minute blocks of learning separated by two 40 minute blocks of recess and nutrition break.
Our extracurricular activities include cross-country running, soccer, basketball, floor hockey, track and field, baseball, volleyball, indoor soccer, Fundraising Kids' Club, crochet club, craft club, talent show, JK – Gr.4 choir, Gr.3-8 choir and piano lessons. Many thanks for our dedicated staff and volunteers for running all our extracurricular activities!
It is our expectation that our students develop a strong sense of responsibility to others, as witnessed by our outreach programs wherein students are involved with the Salvation Army food drive, Windsor Warming Crew, Coats for Kids, Samaritan's Purse shoeboxes, Communities in Bloom clean-up, adopting our Compassion Child and singing for seniors. We are definitely making a positive impact not only in our community, but other parts of the world, as well!
At South Shore, we are faith-based, child-centred and family-focused – we are in the business of producing future Christian leaders who will impact their community and beyond.
So if you're looking for a school where faith meets excellence, come and visit us at South Shore…we're waiting for you!
Contact Us
519-819-2202
134 Mill Street E.
Leamington, ON N8H 1S6
Work With Us
We are always looking for qualified and passionate supply teachers. Discover this opportunity for future growth.