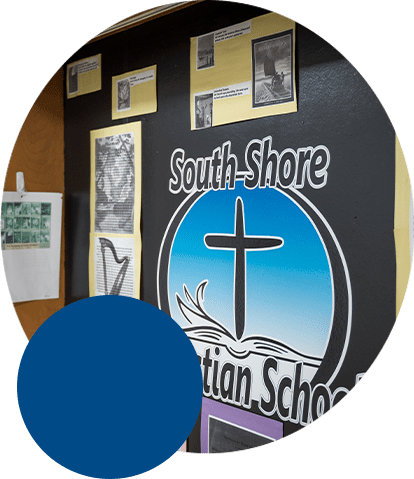 South Shore Christian School began out of a desire to educate our children in a local Christian setting where the Bible and daily curriculum could be integrated and where children could be free to pray and to worship God.  Although many parents in our community desired this, a non-denominational elementary school was not available in Leamington.
In the beginning of 2005 there was an initiative to meet with several local churches to present a vision of what could exist in our town.  This was the beginning of South Shore Christian School.
A Board of Directors was established, non-profit status was sought and qualified teachers were hired.  In the fall of 2005, South Shore Christian School opened its doors and began its first of many exciting days with a chapel service, singing and prayer.  Since that time God has blessed the school with an enthusiastic group of students, a great group of dedicated parents and a committed staff and Board of Directors.
Who We Are
We are a non-denominational, Christian elementary school ranging from JK-grade 8. We are a not-for-profit organization.
What We Offer
Staff members who are all qualified teachers holding a Bachelor of Education and are committed Christ-followers.
We have been issued a BSID (private school identification: number from the Ontario Ministry of Education and are recognized as a private school by the Ministry of Education.
We reinforce Christian teaching by having DAILY chapel time, scripture memorization and daily Bible class.
We use Ontario curriculum, ACSI resources, and Answers in Genesis (Science) which is all taught from a Christian perspective.
We offer a variety of ATHLETICS for boys and girls as well as vocal and instrumental MUSIC including private piano lessons during the school day.
Mission Statement
Our Mission is to provide an excellent learning environment that honours God and provides opportunities for our children to: develop and openly practice their faith and to feel free to be excited about being Christian children.
Religious Vision
We envision a supportive learning environment that will foster a strong Christian faith and will help students grow up understanding the Bible and its application to daily life.
We envision a school that will help shape students' character by encouraging them to become more Christ-like in their attitudes and their actions.
We envision a school that will make an impact in our community by becoming involved in meeting various needs through acts of Christian service.
We envision a school that will provide a high level of academic standards which will fully prepare our students for high school.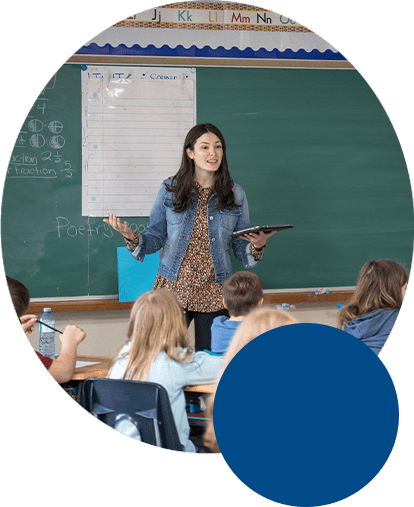 For more information about why you should choose a Christian school check out www.whychristianschools.ca
Why Choose a Christian School?
It places the Lord Jesus Christ at the center of a child's education.
It upholds the truth and authority of the Word of God.
It provides strong support to the teaching and values of a Christian home.
It gives students a Christian frame of reference for the issues they will face in their personal lives and in the world.
It gives children an opportunity to know and experience the love of Christ, and to be strengthened and equipped to serve
Him.
It teaches and models: hard work, self-discipline, integrity, fairness, self respect and respect for others, unselfishness, compassion, gentleness, service, faith and obedience.
It helps to establish friendships with other individuals and families who love and serve the Lord.
It helps to ensure that our society will continue to have Christian leadership in the future – in homes, in business, in education and in Canada at large.
Contact Us
519-819-2202
134 Mill Street E.
Leamington, ON N8H 1S6
Work With Us
We are always looking for qualified and passionate supply teachers. Discover this opportunity for future growth.